Excel is a computer course that is taught by many institutes online as well as offline institutes . In this article we bring to you the top 4 excel coaching in India to learn and get your Excel course from. Microsoft Excel is a spreadsheet developed by Microsoft for Windows, macOS, Android, iOS and iPadOS. It features calculation or computation capabilities, graphing tools, pivot tables, and a macro programming language called Visual Basic for Applications (VBA). Excel forms part of the Microsoft 365 suite of software.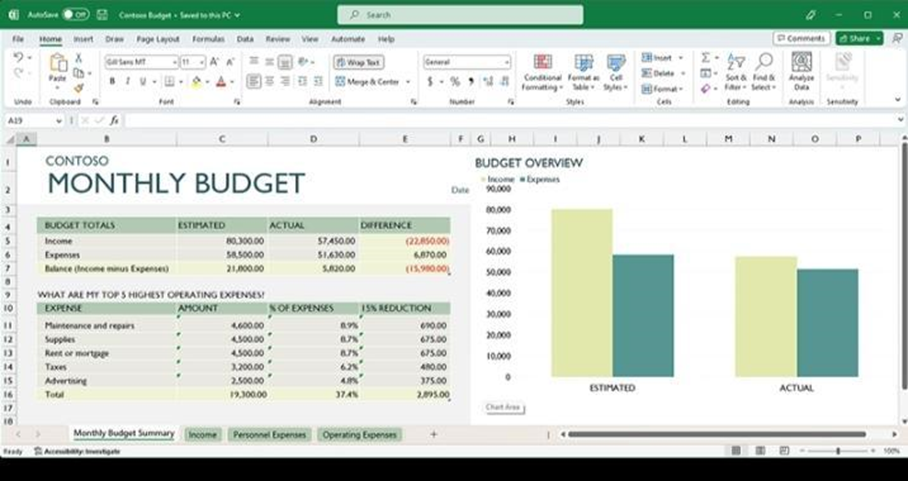 This list includes platforms that will help you guide in your Excel journey.
So sit back and scroll away! 
List of Excel Coaching in India
| | | | |
| --- | --- | --- | --- |
| Name of Institute | Rating | Fee of course | Certification |
| Skill Nation | 4.8/5 | 299 | Yes |
| Udemy | 4.7/5 | 449 | Yes |
| Mentor Me Career | 4.9/5 | 1999 | Yes |
| Ashwini Bajaj | 4.5/5 | Free | No |
Excel coaching in India- Top 4 List
Parameters of taking the institute into the list:
The main parameters taken into account were
Availability of Certificate after the course
Any hidden charges in the name of providing certificate
Ratings and Google reviews
Fee of the course
Other claims of the website.
Skill Nation excel coaching
 The site claims to reduce your computer work timing by 2 hours everyday! This is really the most eye-catching thing that I came across. 
Course Highlights: 
Formulas used by top 1% Excel experts
Helps in building Resume
35,240 students already trained
Certificate provided at the end of course
Fees
A very nominal fee of 299 rupee is charged. I think this is a genuine price and you can definitely go for this course. 
2.3. Ratings and reviews : The ratings of this platform are also good, with 4.8/5 . The reviews are filled with salary hikes, praises of Jatan Shah ( the 21 year old founder), and major game changing formulas and tricks taught in the course. 
Udemy
A platform that has gained a lot of popularity in a very short time. But that is well deserved. Udemy curated relevant courses on its website and gained its relevance.  
Course Highlights: 
Master Microsoft Excel from Beginner to Advanced
Learn the most common Excel functions used in the Office
Automation of your day to day tasks through Macros and VBA
Maintain large sets of Excel data in a list or table
Create dynamic reports by mastering one of the most popular tools, PivotTables
Wow your boss by unlocking dynamic formulas with IF, VLOOKUP, INDEX, MATCH functions and many more
Excel Coaching Fee:
The fee is higher than Skill Nation .ie.. 449 rupees. But is it worth it ? Well, Yes. 
See, Skill Nation provides you with an Excel 365 course, which is mostly used in organisations. But this Microsoft Excel course combines 4 different courses.
Microsoft Excel 101 – An Introduction to Excel
Microsoft Excel 102 – Intermediate Level Excel
Microsoft Excel 103 – Advanced Level Excel
Master Microsoft Excel Macros and VBA in 6 Simple Projects
So given that, the price is worth it. !
Ratings and reviews
: The course has received great reviews from a large audience. With a rating of 4.7/5, Udemy is for sure a great platform to get your knowledge and certification. 
Mentor Me Careers excel coaching
The best part about this platform is that it understands that not everyone wants to start from the basics. People might know how to use Excel in a minimalistic way, or they might not. 
There is something for every level of learner.
excel coaching Course Highlights:
Learn and master MS Excel
15 Downloadable Resources
Lifetime Access
Assignments and Interview Cases
Certificate of Completion
excel coaching Fee:
The fee of this course is on the higher side for sure. But this Advanced Excel course is their best seller, which itself says a lot. The course is divided into three sub courses, from which you can choose depending upon your capability and knowledge level at the time. 
Advanced Excel course is priced at 1999 rupees
Advance Excel Self Paced – Plus+ is priced at 2999 rupees
Advance Excel Live Online – Basic is priced at 3999 course
Ratings and reviews:
The ratings are great due to well curated courses by experts. These ratings speak for themselves, with a 4.9/5 . The highest in this list!
Ashwini Bajaj:excel coaching
This website claims to have changed Excel for about 12k+ students. And apart from excel, they also provide a lot of other free courses. 
Course Highlights: 
Lifetime access to the course
Free of cost
No pdfs or notes
Online recorded classes
  Fee:
Just like Mentor me career, we have also taken care of all sorts of people looking for an Excel course. That's why this course was added. It's free of cost for people who just need the skill and not the certificate .
Ratings and reviews:
 The reviews are a little mixed. Some students have faced some problems during the course, but nothing that can't be fixed. 
The rating is also 4.5/5 , an average in accordance with this list.
Conclusion-   
This really depends on what your pocket capacity is and what you are looking for. If you want basic excel skills you can go for Skill Nation. 
But if you can cough up a little money out of your pockets you can get expert level knowledge and certification by Mentor me Career.
These are my two favourites. Do tell us yours!