Advance Excel course fees starting at INR 4999/- only with live interactions & Comprhensive content on industry case studies.
Advance Excel Training
Learn and master MS Excel

15 Downloadable Resources

Life Time Access
Assignments and Interview Cases
Certificate of Completion
Are you looking to learn Excel, but finding it very difficult with all the technical jargons and concepts been thrown around?
Are you looking to make your life easier and make Excel work for you and save time?
Then you are at the right place. Excel is one of the most widely tool use for various kinds of tasks and makes your life easy at work. If you do not know how to use excel, you are missing on a superpower that Excel provides in your work. So buckle up and learn with us and become a superhero at work.
This course does not require you to have any pre-requisite knowledge or skills. This course will teach everything from beginning. This course has got you covered for everything.
In this course, you will learn the following:
Excel Introduction: Here you will learn how excel is structured. You will learn about Excel Worksheets, cells, and tabs. You will learn about Cell Referencing and its importance.
Excel Operators: In this section, how to write a function in Excel and make use of different functions and operators, such as logical operators and conditional operators, which are available in Excel.
Excel Data Analysis: Excel is widely used to analyse data and build models. Here you will learn how you can analyse data using Pivot, VlookUp and create various charts and dashboards for Data Visualization.
What do you get:
· Well-designed focussed content on explaining concepts and building skills
· Extensive question bank and case studies for practice
· Downloadable course materials
· Regular course updates
· Forum doubt-solving answers quickly
· This course has 30-day Money Back guarantee. We believe in providing value to the student. So, you get to explore the course and make an informed choice.
· You will get 24×7 doubt solving access.
· All concepts covered with practical application
We always strive to put student's learning experience over everything else. So, we do look-out for your feedback on how we can improve our course and give our students a better learning experience. So, any suggestions for improving the learning experience is always welcomed.
Advance Excel Course Fees
Advance Excel Self Paced - Basic
Pre-recorded Videos

Forum Support 

1 Year Content Access

Course Certification

Fees – ₹1999  (+ GST)
Advance Excel Self Paced - Plus+
Personal Mentorship*

Lifelong Content Access*

Course Certification

Community Access

Fees – ₹2999  (+ GST)
Advance Excel Live Online - Basic
Live Online Classes *

Personal Mentorship*

Interview Cases

Lifetime Content Access

Fees – ₹3999  (+ GST)
Advance Excel Certificate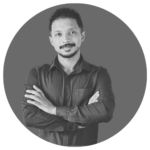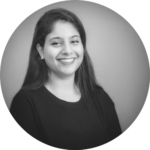 Rythum Verma,CFA Level III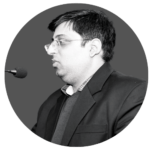 Good material, staff is also good always helps in need
Wonderful experience with Mentor Me Careers.
Very helpful faculty always available to clear all doubts 24*7.Very knowledgeable and keep guiding in every step during class sessions.Thanks for adding value to my career.
Veeresh Shetti M
2022-11-25
Good place to learn about core finance concepts happy to join Mentorme Careers
Vinith Damerla
2022-11-23
Mentor me Careers is Great place to learn financial modelling because everything is taught from basic level , quizzes and assignments will definitely increase your knowledge and confidence!!!
I am happy with the course I got from mentor me, I wanted a course that gonna teach financial modelling from basics. Mentor me faculty teaches the whole course from scratch so that a student from any background can cope up easily, you can also finish the course at your own pace if you're a working professional!
I felt that staffs are quick and easy in doubt solving.
Frequently Asked Questions