Mentor Me Careers offers, India's most affordable and comprehensive CFA level 1 coaching program.
CFA Level 1 Coaching - Learning Options
Pre-recorded Videos
Question bank of 3000+ questions
1 Year Validity
Forum doubt solving
Self Paced Plus+ Financial Modeling 
Pre-recorded Videos
Live Doubt Solving Sessions
Question bank of 3000+ questions
Life Time Validity

Live Doubt Solving

Financial Modeling Self Paced with Doubt Solving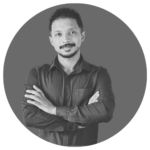 Lead Trainer at – Mentor Me Careers

Vast 11 Years Experience in Fund Management, Product Management & Entrepreneurship.

Trained 3000 students in premiere institutions

Renowned Visiting Faculty- Symbiosis, Indira, MIT Pune.

Ex-Partner- Ennovate Research Investment and Capital, Hedge Fund

Ex Product Head- IMS Proschool , Large Ed Tech Company.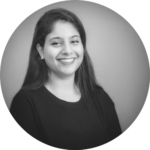 Rythum Verma
CFA Level III Cleared
Stock Market and Derivative Market Trader and Investor.

5+ years of training experience in Financial Modeling and Investments

Youtuber @ Knack Backers

NSE Certified Financial Modelling Trainer

Valuation Mentor for Start-ups
Regular Contributor to investment blogs and research
Trained More Than 14000 students in finance

13+ years  corporate expereince in wealth management and investment banking

Conducted trainings at corporates like Goldman Sachs, ICAI, Hindware, HFCL,
IDBI bank
Trained various finance aspirants at the premier educational institutions like
Bimtech, Delhi University, UPES(Dehradun), Chandigarh University(Mohali), BSE
Institute, ICICI Centre for Financial Learning
"Preparation goes extremely well beyond my expectations with the help of contents designed by Kaushal Sir as it makes it extremely easy to understand"
"I appreciate the way of teaching by Kaushal Sir, he is always available every time whenever I have a doubt in the content and his lectures are great"
"Kaushal Sir is very helpful as he clears all the doubts any moment and sorts any kinda confusion"
"Being from a non finance background sir's lectures made me explore great opportunities in CFA. With his expertise in teaching and training for CFA candidates, my preparation is going good and really helpful to attempt and pass the exam"
"Kaushal Sir has helped me to get all the concepts cleared with his expertise levels in teaching and always being available to clear my questions I keep on asking him that made me pass CFA exams easily"
"Kaushal Sir teaches all the topics very nicely and clears the concepts every single time I have a problem, so I'm happy to be his student"
What is Chartered Financial Analyst (CFA®)?
Chartered Financial Analyst® (CFA®) or CFA® is a professional qualification awarded by CFA Institute for those looking for a career in investment banking and analysis. CFA is the world's largest and most respected designation awarded for completing the program's rigorous requirements.
CFA is considered the highest qualification in Investment Banking and Analysis.
Typical Job Roles you get after CFA®
Portfolio Management
Research
Consulting
Risk Analytics and Risk Management
Investment Strategy
Typical sectors CFA® works in
Asset Management
Private Wealth Management
Commercial Banking
Investment Banking
Insurance
"You can hire people with an MBA, but you don't necessarily know that one MBA is the same as another MBA, whereas if you hire investment professionals with a CFA [designation], you absolutely have confidence at the level of qualification"
Companies that recruit from us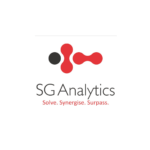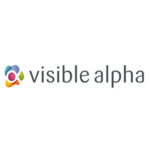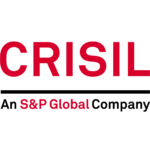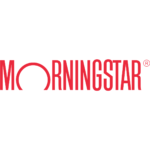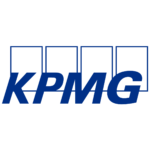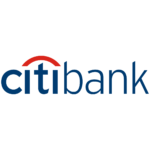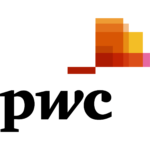 CFA program is one of the most prominent followed qualifications globally for investment finance roles and designations.
The program is divided across three levels. Below is a summary of the CFA Level  1 program.
Should have completed a Bachelor's degree and have received a degree from the college/university.
Or
If you're an undergraduate, your selected exam window must be 11 months or fewer before your graduation month for your bachelor's degree or equivalent program.
Or
Have a combination of 4,000 hours of work experience and/or higher education that was acquired over a minimum of three sequential years and achieved by the date of registering for the Level I exam
The CFA level 1 exam consists of
180 MCQ Type Questions
Exam Duration-2hrs
For a detailed exam overview & Preparation Guide, please read our CFA Guide.
First Session
Second Session
Level 1
90 MCQs
Topics - Ethics & professional standards, Quantitative methods,
Economics, and Financial Reporting and Analysis
90 MCQs
Topics - Corporate Finance, Equity, fixed income, derivatives, alternative investments and portfolio management
Level 2
44 vignette-supported multiple choice questions from random topics
44 vignette-supported multiple choice questions from random topics
Level 3
8-11 vignette-supported essay/calculation questions
44 vignette-supported multiple choice questions.
CFA Subject Weightage- All Levels
CFA Subjects
Level 1
(Weightage in %)
Level 2
(Weightage in %)
Level 3
(Weightage in %)
Ethical and Professional Standards
15-20
10-15
10-15
Quantitative Methods
8–12
5–10
0
Economics
8–12
5–10
5–10
Financial Statement Analysis
13–17
10–15
0
Corporate Issuers
8–12
5–10
0
Equity Investments
10-12
10-15
10-15
Fixed Income
10–12
10–15
15–20
Derivatives
5–8
5–10
5–10
Alternative Investments
5–8
5–10
5–10
Portfolio Management and Wealth Planning
5–8
10–15
35–40
CFA vs Other Qualifications
CFA
MBA
Career Path
Investment Analysis and Portfolio Management
Business Management
Course Requirement
900+ hours of self study
10 topic areas
4,000 hours of qualified work experience
2 years program
Class attendance and participation
No practice requirements
Program Cost
USD2,400–4,590 depending on fee deadline
Minimum USD 3000
Industry Recognition
Benchmarking by NARIC, as comparable to a Qualifications and Credit Framework (QCF) Master's Level 7
Waivers from licensing exams in 27 countries
Accredited MBA programs are widely recognized by employers
Educational Focus
Deep knowledge of investment analysis, management, and ethics
Broad knowledge of core business concepts with some opportunity to specialize
Program Difficulty
Low barrier for entry, low pass rate
High barrier for entry, high pass rate
Award for Completion
Charter: professional designation
Degree certificate
Networking Opportunities
167,000+ CFA Institute members
College Alumnus
Frequently Asked Questions