The diploma in IFRS or DIP IFRS international financial reporting standards is an international exam conducted by ACCA in 132 Countries.
The qualification is recommended for accountants or auditors who frequently practice with MNC's.
It's an open secret now that, International financial reporting standards are now getting accepted and implemented worldwide.
Which I feel was inevitable considering the number of years this has been talked about.
Now I know you haven't come here to know about the history of IFRS but rather if it's any good.
So, I am going to do exactly that in the following sections. So read on!
DIP IFRS -Who should do it? Only CA or anyone?
I am going to be blunt here unless you hold a professional accounting qualification this ain't going to be of any use.
Which is not my opinion but data. Google IFRS-related jobs and you don't really see the mandate of certification but the mandate of knowledge.
Ask yourself, why would you hire someone who is not an accountant with the DIP IFRS certificate?
Indeed, the accounting field is more than just knowing the standard, isn't it?
For what is worth, the accountant already has learned standards, which may be Ind As or U.S GAAP. So for an accountant with experience, it's learning to drive another car.
So, finally let's seal this section by concluding that:
DIPLOMA in IFRS is for experienced accounting professionals already working in this field period.
Is Diploma in IFRS worth it?
Now for you the experienced professional, let's try to investigate whether you
Need the knowledge
Or Knowledge plus a diploma in IFRS
To be honest, there are no regulations that demand you get a paper to convince me that you know about IFRS.
In fact, the DIP IFRS certification also is a certificate developed by a third-party ACCA. So in fact it's a course, not a regulatory qualification like CA or CPA.
Moreover, you would be surprised that IASB, themselves sell their material to learn about IFRS without the certification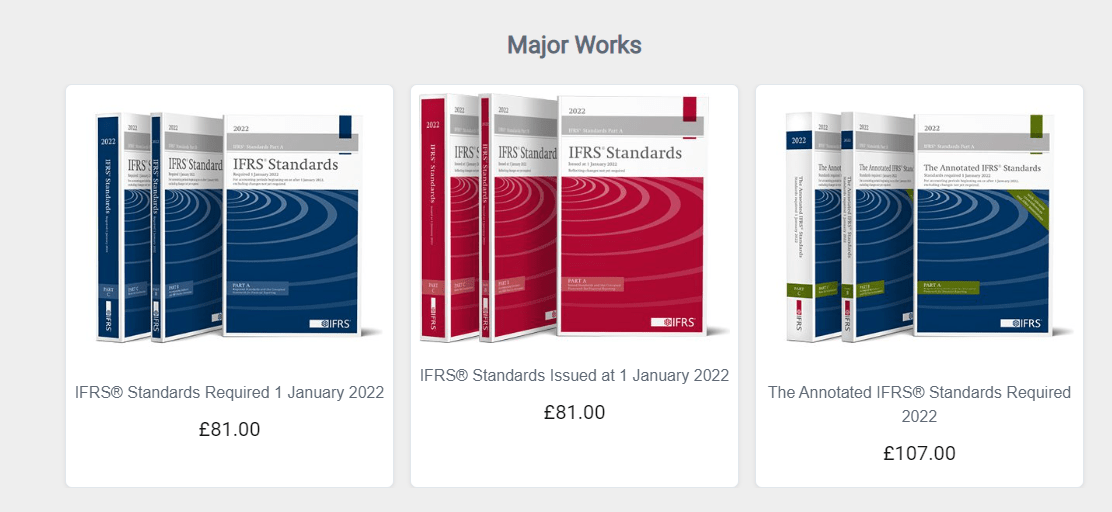 So, what's the verdict? Should you do it or not?
If you are doing this thinking that it will increase your salary, then it won't. However if you feel an exam goal can make you work towards learning it then you can.
Effect on salary of Dip in IFRS
I loved this answer, I think nothing more needs to be said.
So my verdict still remains, that if you wish to learn under some form of pressure, like an exam then please do pursue it.
However, expecting an immediate commercial benefit from this would be a big mistake.
DIP IFRS Versus Certificate in IFRS
Also, considering the eligibility for DIP IFRS, it's clearly the more comprehensive program.
In fact, looking at this data I am not even sure why someone should do Cert IFRS.
How to prepare for it?
So, there are many ways as you might imagine from the more luxurious options to the basic ones.
Again if you are a chartered accountant or a CPA, then self-study is my recommendation
On the whole, this recommendation is because you would not have the time to regularly attend classes.
Hence it's better to take the official study material and get started. The books you should refer to are published by BPP.
On the contrary, if you are not a CPA or CA
Then live classes are what I recommend, mainly because of the perspective.
The professionally qualified accountant will give you perspectives on the application of IFRS, much better than you trying to figure it out alone.
However, a word of caution here, do not fall for third-party resources apart from BPP.
This is an ultimate caution no matter how convincing the sales pitch might sound to you.
Is it difficult to clear?
Again difficulty is a relative term, isn't it?
I with 10 years of experience in auditing might find this a piece of cake.
On the contrary, a fresh accountant might find it like a big wedding cake to swallow all at once.
However, the stats on the same are pretty simple i.e
Well looks like it's somewhere in the high 40's, so not that difficult I would reckon.
Final thoughts
To be honest the DIP IFRS certification is a great business opportunity capitalised by ACCA, but it's overrated.
I say it bluntly for the greater good because eventually, every accounting system we work with is a replica of IFRS.
In fact, the Ind As is like a twin sister of IFRS!
So, an accountant who has spent time with Ind As would pick up IFRS on the job itself.
Moreover, I don't see any job descriptions mentioning the requirement of the DIP IFRS certification. This brings me to say, just get the standards and start applying it and you are good to go.
However, I would leave the final decision to you.
Related Article
Hey read my detailed analysis of CPA & ACCA qualifications here from the perspective of Indian Markets