So, you might think that Mumbai is the financhttps://mentormecareers.com/courses-financial-modeling-course-online/ial capital and Bangalore is the silicon valley of the east. However, in today's world, money follows the technology. Hence, there are 133 total private equity firms in bangalore.
Also, these are not some small time private equity firms, but it's filled with young vibrant entrepreneurs who know the business.
So below is the top 5 list of the private equity firms in bangalore and in the article we shall discuss the various activities and job prospects in it.
Avendus Opportunities Fund- Private Equity Firms in Bangalore
So, Established in 1999 in Mumbai, India, Avendus's presence in eleven cities across four countries brings global perspectives and thought leadership to the table and equips our inter-country teams with the expertise to handle large and complex transactions.
Avendus Capital Incorporation and Avendus Capital (UK) Private Limited located in New York and London respectively are wholly owned subsidiaries of Avendus Capital Pvt Ltd, India, offering mergers and acquisitions (M&A) and private equity (PE) syndication services to clients in their respective regions.
Also, now avendus is one of the leading providers of financial services in India in areas of asset management.
Strategies in Asset Management:
So, as far as I remember back in 2013 avendus capital in Mumbai was heavy on long short strategies. However, for now, I can see that the company has;
Private Equity Strategies.
Long Only Strategies
Alternate Strategies.
In the private equity space, the fun focuseses on digital & technology, consumer and financial services.
Similarly the long-only strategies focuses on delivering absolute returns for investors over the medium to long term, with a strong emphasis on capital preservation.
Finally, the main strategy that avendus worked on through long and short positions in equities and equity indices. Also, Avendus is the largest hedge fund manager in India and the team has a consistent track record of working together for over 15 years in the Indian equities market.
Jobs at Avendus Private Equity Firm
Avendus and many other private equity firms similar to them, have a hiring program. For example; Avendus has the following;
Eligibility is that  for candidates with at least a year of prior experience. Fresh graduate students from any field of study may also apply.
Axilor Ventures Private Equity Firm in Bangalore
The unique feature of axilor ventures, is that they are more focused on seed funding. Also, that makes sense because just like any business. Firstly, the most difficult stage of a business's journey to greatness lies during the seed stage.
Now, that also creates an opportunity for an investor a good negotiation terms. Which, is pretty evident from Axilor's private equity stats. Since, they invest $500k – $750 K in each of 10-12 start ups every year.
Areas of Investing:
We can see in their website that they are exposed to multiple industries, with a lot of investment on the SAS side. Which is evident, because Bangalore is the hub of IT solutions anyways.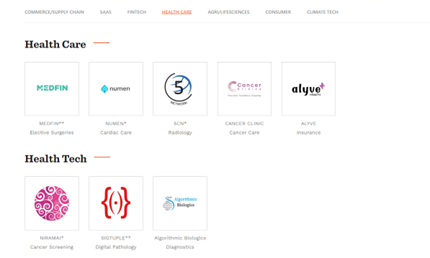 Jobs at Axilor Private Equity Firm, Bangalore
So, as of now at the time when I am writing this article. There are no permanat full-time positions but there are internship opportunities.
Total interns required: 4
You can check the new job updates on their job portal.
Chirate Ventures : Private Equity Firm, Bangalore
So, chirate ventures is a private equity firm based out of Bangalore with an impressive track record. Which is, they have invested in total of 125 startups, which has led to 3 IPOS, $ 1 billion in total investments, and 43 exits.
Their areas of focus include the following;
Some of the big names include curefit, flipkart, firstcry, cloudberry,early salary,a nd credit mantri. Which ,must be some of the names, which can create some recalls for you.
Jobs and Careers at Chirate Private Equity
For jobs at chirate private equity firm, I would advise you to create some work on financial modeling that you have done. Also, some research that you have done, and get in touch through their contact portal.
Disruptors Private Equity Firm Bangalore
Again, a popular name because of its portfolio, disruptors capital is a leading private equity firm in bangalore.
So, they invest in edtech, fintech, health tech & enterprise technology solutions. Which basically means that they are heavy on tech based start ups.
However an interesting aspect of their strategy is that they not only offer capital but;
Strategy expertise
Incremental business support
Finally help you in position globally
Some of their major investments include simplilearn, Edureka,leadsquared which are in tech and SAS based industry.
Grey Matters Private Equity Firm in Bangalore
So, Grey matters has its major focus microfinance and education that have demonstrated profit with a purpose.
Over two decades, we have played the role of an impact bridge enabling the convergence of high social impact with strong financial returns. It's objective is to invest in early-stage entrepreneurs & portfolio of funds, seed new ventures to fill market gaps, pioneer alternate financing approaches, and collaborate with partners.
In total they have invested across 78+ enterprises.
Jobs at Grey Matters
So, as we speak there are multiple openings available at grey matters for the following positions
Senior analyst
CFO
Software developer
For the Senior analyst role, the job involves the following;
Role Details as Sr. Analyst/ Associate:
Perform and present new investments/ portfolio level forecasting and evaluations. • Create and maintain internal systems to manage performance data across investment portfolio.
Monitor financials of existing investments.
Project manage DD processes incl. Review and analyses documents and business data d u r i n g d i l i g e n c e , to understand the need for business model pivots. Occasional field visits to perform due diligence may be required.
Develop our portfolio companies build their social impact metrics.
Prepare investment notes, follow on tranche/ investment release notes & other documentation asrequired.
Support Head of investments & his team to prepare and present investment requests to the Investment Committee.
Assist in initiating and manage relationships with other investors and financial institutional partnerssuch as private sector banks, VC's, etc.
Support in participation in and add value to the social impact ecosystem by participating on panels, webinars, or other relevant events to promote GMC and share specific financial learnings andexpertise.
Handle end to end due diligence process for direct as well as Fund of fund new investments.