NSE Financial Modeling Course
With Placement
India's Most Comprehensive Investment Banking course with 12 Specialisations.
The unique feature of our program is placement success and placement preparatory resources, which command the highest standards in India. Our placements are offered in all major metros and tier 2 cities of India.
What You Get?
Hours
Course Coverage
Learning Portal & Validity
Certification
Placements
What You Get?
Learn to build financial models with 5 Modules comprising excel, financial statement analysis(income statement, balance sheet, cashflow statements), Quantitative Methods, Equity Valuation, Project finance, Capital budgeting in Live classes or self-paced based on your preference.
Post completion get 12 financial modeling specializations in infrastructure, solar, aviation, mergers and acquisitions, LBO(Leverage buy out), IT, Algo trading, retail Banking, Real estate, manufacturing.
Get placements in core finance companies in equity research, credit rating, investment banking, and investment banking operations, after completing the placement requisites.
Hours
Course Coverage
Learning Portal & Validity
Certification
Placements
NSE Financial Modeling Course - Learning Options
Pre-recorded Videos

3 Specializations

Forum Support 

1 Year Content Access

Course Certification

Fees – ₹4,999  (+ GST)
Personal Mentorship*

12 Specializations*

Lifelong Content Access*

Course Certification

Community Access

Fees – ₹9,999  (+ GST)
Live Online Classes *

Personal Mentorship*

3 Specializations

Lifetime Content Access

Course Certification

Fees – ₹14,999  (+ GST)
Live Online Classes *

Placement Assistance

12 Specializations

Lifetime Content Access

Course Certification

Fees – ₹24,999  (+ GST)
The Financial Modelling course offered by mentor me is an investment banking course with placements in equity research, investment banking research, credit ratings, financial Planning, and analysis.
 Additionally, this course will prepare you for the practical skill needs of the role, from basics to advanced. With 12 specializations in financial modeling or 12 different types of financial models, they make it the only course with real-life practical experience.  Moreover, this course also comes with a built-in preparation for NSE Financial modeling certification, which candidates can apply for adding to their resumes.
We have listed out the exact learning outcomes, that a candidate can expect to achieve after successful completion of the financial modeling course offered by Mentor Me Careers.
Gain a thorough understanding of working with Excel and advance excel functions for financial modeling skills
Get a deep application-level understanding of financial mathematical calculations like NPV, IRR, XIRR, etc.
Capable of demonstrating building financial statements from scratch
Ability to read annual reports, analyze financial statements, calculate ratios, to aid in the research process.
Create a DCF valuation model from scratch and write recommendation reports on the same
Additionally, you can read more on this skill below.
I'm pursuing financial modelling course here. the mentor me careers staff is very supportive and The way of teaching is very good and easy to understand. The placement process also good.
Hi MentorMe team, This was perhaps first Financial Training for me after my masters. I was lil scared that how will I pull it, but MentorMe team and the faculties made it very simple for me. Special vote of thanks to Ridham our tutor, who was always ready to answers our questions. I highly recommend this course and MentorMe. All the best team for all future endeavours. Mahip.
Laveena Lalwani
2022-05-16
It was a good journey at MentorMe Career. It has taught all concepts of Financial modelling with good mentors and teaching concepts. Their way of teaching concept is in simpliest manner.
The main AIM of the #MentorMeCareers is to provide job skills and knowledge and place them in good company's. This is the first time I have attended a live class in this format and wondered, how effective it would be. It was very effective and therefore I would definitely be interested in attending other classes in the same format. The instructor was very knowlegeable and provided pratical knowledge, who things really work.
prasenjeet chahande
2022-05-14
Mentor me is the platform which help me to gain good professional skill in the financial and also facility here is very supportive and helpful
Mentor me careers' financial modeling course is one of the most comprehensive courses if one seeks clarity and career in core finance. The faculties are experienced in what they do and its fun to get taught by them. They use different real life case studies which makes learning quite active. My holistic experience is satisfactory and the course is highly recommended.
Core Finance Placement Recruiters
Mentor Me Careers has a dedicated placement team that constantly looks for new opportunities every day, i.e., financial modeling jobs in India. 
More so, we specialize in finding roles that are relevant to the candidate's previous background, including work experience and education. Placements for us are more than just providing interview calls but genuinely bringing the right opportunity for you. 
You could watch this careers in investment banking video to learn more. You can also check our session career as an equity analyst. Financial modeling skill is of paramount importance for clearing the interviews for the core finance sector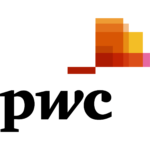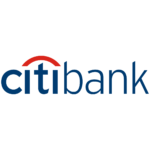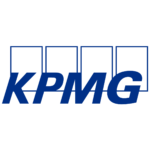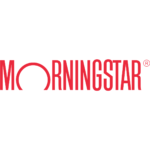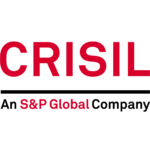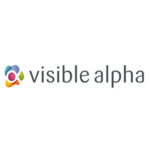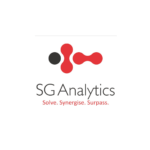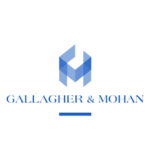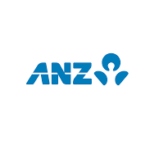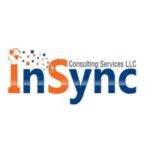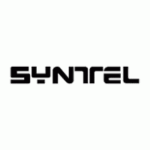 Trainers are a vital part of Mentor Me's core operations. We stress a lot in associating with only industry experts, who are passionate about sharing their knowledge and experience for the benefit of the students. Our financial modeling trainers are dedicated faculties who go beyond the classroom to deliver the best outcomes possible. Below are some of the trainers' profiles, currently impaneled with us; however, there are many more for whom we can't display publicly due to compliance issues.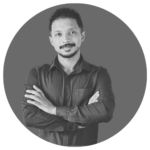 Lead Trainer at – Mentor Me Careers

Vast 11 Years Experience in Fund Management, Product Management & Entrepreneurship.

Trained 3000 students in premier institutions

Renowned Visiting Faculty- Symbiosis, Indira, MIT Pune.

Ex-Partner- Ennovate Research Investment and Capital, Hedge Fund

Ex Product Head- IMS Proschool, Large Ed Tech Company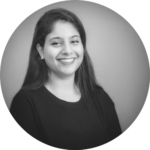 Rythum Verma
CFA Level III Cleared (CFA® Program)
Stock Market and Derivative Market Trader and Investor.

5+ years of training experience in Financial Modeling skills  and Investments

Youtuber @ Knack Backers

NSE Certified Financial Modelling Trainer

Valuation Mentor for Start-ups
Regular Contributor to investment blogs and research
Trained More Than 14000 students in finance

13+ years  corporate experience in wealth management and investment banking

Conducted training at corporates like Goldman Sachs, ICAI, Hindware, HFCL,
IDBI bank
Trained various finance aspirants at the premier educational institutions like
Biotech, Delhi University, UPES(Dehradun), Chandigarh University(Mohali), BSE
Institute, ICICI Centre for Financial Learning
Over the past and as part of our continuous content development process, we have spent an incredible amount of time developing a relevant curriculum that carries depth.
 Watch out future of the investment banking industry to understand how financial modeling jobs in India are changing and its future. The topics, modules, and mini-courses inside the investment banking course with placement are presented logically. 
The investment banking field has many types of jobs and roles, each demanding some everyday skills and, at the same time, unique skills for it. Hence we have carefully bifurcated the specializations from the core program to improve the learning experience of candidates.
 This was also done by relevant industry experts in investment banking, credit analysis, and fund management. As a result, the program can bridge the gap between what the industry requires and what the candidate lacks. 
The core objective of this program is to make students' and working professionals' jobs ready for investment banking and equity research profiles. The program also covers the NSE Financial modeling certification syllabusNSE Financial modeling certification, which students can apply after the core course completion.
Online Financial Modelling Course Syllabus
Below is the core program outline of the financial modeling course for placements. This forms the base foundation before the candidate is eligible for specializations in advanced financial modeling modules. You can download the brochure for more details.
Financial Modeling Course Projects
Financial modeling is a decision-making tool and hence this skill needs to be practised under different scenarios and conditions in the long term. Specialisations in financial modeling by Mentor Me form a unique part of the learning experience unmatched across any institute in India. 
The candidate becomes eligible for these advanced financial models after the completion of the core course curriculum. This also gives the student an experience on different types of modeling
Course Completion Certificate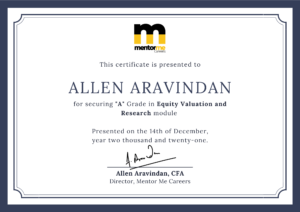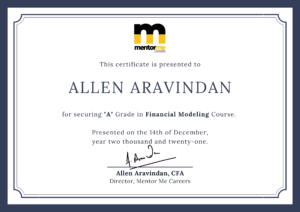 There are 4 Modules of the. Each module will have a quiz at the end of the reading. The overall grade is calculated based on each module's performance.
Our placement process is robust yet personalized for each candidate. Additionally, each candidate gets access to a mentor, which promises unbiased decision-making help throughout the success journey. Every student has to display a certain level of financial modeling skills to be eligible for investment banking placements.
"Mentor Me Careers has the most comprehensive Financial Modeling Course backed up with 12 elective projects to work on. I would like to recommend any student or college to adopt Mentor Me Career's investment banking Course."
Frequently Asked Questions