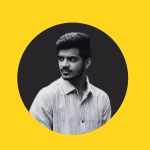 Author: Sarthak Bhalerao
Table of Contents
What is a Financial System?
Understanding Financial Systems
Financial System Components
List of Financial System Banks
Example
What is a Financial System?
Financial System is a network of many financial institutions – such as insurance companies, stock exchanges, and investment banks. They work together to exchange and transfer capital from one place to another. Financial systems operate on different global levels. Financial systems are used to finance projects either for consumption or productive investments, and to pursue a return on their financial assets. The financial systems also include certain rules and regulations for borrowers, lenders, and investors. These rules decide who finances the projects, which projects get financed, and terms of financial deals.
Understanding Financial Systems
The financial markets involve borrowers, lenders, and investors that negotiate loans for investment purposes. The borrowers and lenders tend to trade their money in exchange for a return on their investment at some future date. Derivative instruments are traded as well. These contracts are determined based on an underlying asset's performance. The business manager determines the guidelines for raising capital within a financial system. A centrally planned economy is structured around a central authority, such as a government, which makes economic decisions regarding the manufacturing and distribution of products for a specific country. Financial markets operate within the government regulatory framework. This framework filters and sorts all the transactions. Financial systems are heavily regulated due to their influence and facilitation capabilities to contribute to the growth of assets.
Financial System Components
The financial system consists of many different components depending on the level. The financial system includes procedures that follow its financial activities. It includes aspects such as finances, accounting, revenue, wages, etc.
Generally the financial system incluces:
Financial institutions,
Financial Markets
Financial instruments
Financial services
investors,
central banks,
government authorities,
Examples of Financial Institutions
Types of Banks:
Public Banks
Commercial Banks
Central Banks
Cooperative Banks
State-managed cooperative banks
State-managed land development banks
List of Financial Institutions:
Finance and loan companies
Insurance companies
Mutual funds
Example
An example of one player within the financial system is the Bank of Canada (BoC). The BoC promotes economic and financial welfare for Canadians by cultivating a financial system whereby banks, credit unions, financial markets, and other factors interact to ensure the economic landscape continues to operate effectively for its citizens. The BoC achieves its objectives through the following:
Providing central bank services such as liquidity and credit facilities
Developing and implementing national policy
Oversees financial market infrastructures