Certificate in Investment Banking Operations With Placement (CIBO)
100% Job support
Placement in Investment Banking
200 Hrs of Training
NSE Certification
Life Time validity
What you get?
How Placement Works?
Course coverage and Hours
Certification
What you get?
You get 200 Hrs of placement focussed training in a live virtual environment with industry professionals.
100% Placement support with guaranteed interviews.
Get to learn about investment banking from scratch, no background is required
Get prepared for the interview
*Guaranteed interviews are subject to student fulfilling the basic course requirements 
How Placement Works?
Course coverage and Hours
Certification
Pre-recorded Videos

Forum Support 

1 Year Content Access

Course Certification

Fees – ₹4,999  (+ GST)
Personal Mentorship*

Lifelong Content Access*

Course Certification

Community Access

Fees – ₹9,999  (+ GST)
Live Online Classes *

Personal Mentorship*

Lifetime Content Access

Course Certification

Fees – ₹14,999  (+ GST)
Live Online Classes *

Placement Assistance

Lifetime Content Access

Course Certification

Fees – ₹24,999  (+ GST)
Pay Using Debit,Credit,UPI,NEFT
Financial Analyst- IB Operations
Responsible for middle office and regulatory process
Process Analyst
Ensure consistent adherence to quality, turnaround time & productivity requirements.
Trade Operations Analyst
esponsible for reconciling Cash, Trade and Positions between Internal data (Accounting) and External data (Custodian/Banks ) across all asset classes
Corporate Action Analyst
Candidate needs to ensure that the relevant controls are executed be responsible for client.
OTC Derivative Analyst
Cross operational expertise with detailed knowledge of trade processing and settlement process.
Performance Reporting
Responsible for creating fund performance reports according to various performance standards.
Cash settlement Analyst
The Order to Cash Processing team provides services to clients and organizations by helping them in the areas of optimizing working capital.
Fund Accounting
The fund accounting processing team is responsibile for processing transactions in the securities markets or funds.
Risk Management
Responsible for anticipating, plan for, and react to risks and issues to the project, including categorizing their severity, taking into account the likelihood of occurrence, mitigation & contingency planning.
Upon completion of the all the modules and clearing the certification exams, you will receive the CIBO Certification.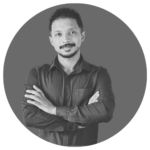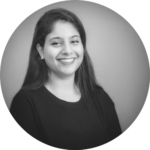 Rythum Verma,CFA Level III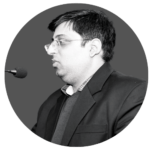 They have the best Financial modeling training program, Course is very well designed and faculty is highly professional and supportive.
I've taken up Financial modeling course here and the experience is great so far. I would definitely recommend this course to someone who wants to build their career in this field.
Adwait Niphadkar
2022-05-31
All the mentors are well experienced and well qualified. They teach everything from the basics which is very helpful to understand each and everything in detail.
The financial modeling course is highly recommended for a career in finance. Mentor me carrer is offering the best curiculam in this. Along with this faculties are really good and they are always ready to help you in every circumstances during the course. I'm happy to be a part of mentor me .
Mentor Me has helped me gain valuable skills and helped me polish skills that i had and that somewhat were rusty.They have great teaching style and faculties were prompt in helping out whenever i was stuck.
The journey with Mentor Me Careers is quite rewarding. The knowledge was there, but this course transformed that talent into a job landing skill. The Financial Modelling and Valuations Course perfectly aligns you to the skills which will be required in your future finance role. The course is very well designed, and the portal does not let you skip learning outcomes. Assignments are issued for you to implement your skills side by side. The faculties here explain everything along with practical examples. I would personally like to thank Mr. Allen Aravindan, who guided me like a mentor in my job hunt process, and Anirudh Hingmire as he helps you a lot with managing your course. The placement team goes out of the way to assist you landing a job.
Excellent Financial Modeling Program.. I liked real life business scenario examples and also placement assistance.